19
Mar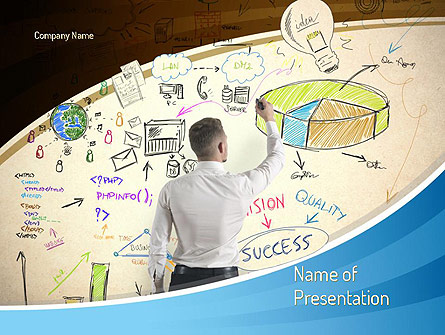 If you work at a company with more than 100 people, you probably have an official corporate PowerPoint template. If you work in a company with more than 1,000 people, you probably don't know the designer who created your presentation template. There's a good chance that the graphic designer who created your PowerPoint template doesn't use PowerPoint on a regular basis — in fact, they probably detest PowerPoint and never touch the presentation software other than to make sure the template looks okay every time the corporate branding is updated.
Does anyone see a problem here? It's like a Mormon making your coffee or a vegan preparing your hamburger. Too many companies have templates that may look professional aesthetically but are basically impractical for daily use or have bad practices embedded right in them. I'm sure the designers put a lot of thought into the look-and-feel of the PowerPoint templates, but I don't believe they ever considered doing any usability testing on their actual template designs. That's too bad because all of their company's PowerPoint users end up suffering. It forces people like me — who use PowerPoint on a daily and weekly basis — to modify the corporate templates to make them more practical and effective at communicating.
Most of the changes I make to the presentation templates are usually subtle in visual terms, but can save major headaches during the creation and presentation phases. However, most PowerPoint users won't know how to fix their corporate templates, aren't going to take matters into their own hands, and are essentially stuck with an impractical or ineffective presentation template.