Visual storytelling enhances presentations by capturing the audience attention, conveying complex information effectively, and fostering emotional connections.
We're inherently visual creatures, and we are naturally drawn to images and visuals. That's why visual storytelling techniques in presentations capture the audience's attention and sustain their interest throughout the entire session. By utilizing visuals that resonate with the topic or evoke specific emotions, presenters can establish a deeper connection with the audience, leading to increased empathy, motivation, and a stronger impact on their audience.
Table of Contents
Definition and Significance of Visual Storytelling in Presentations
Visual storytelling refers to the use of compelling visuals, such as images, infographics, charts, and videos, to convey information and engage the audience during presentations. It goes beyond simply presenting facts and data by incorporating narrative elements and visual cues to create a more immersive and memorable experience.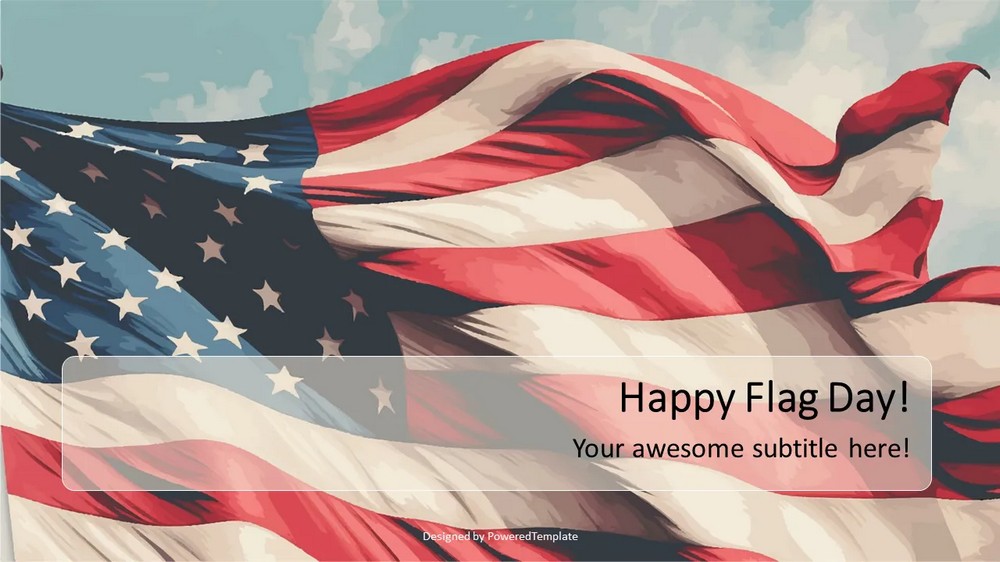 The significance of visual storytelling in presentations lies in its ability to enhance communication and leave a lasting impact on the audience.
Visual storytelling in presentations combines the power of visuals with narrative elements to enhance comprehension, engage the audience emotionally, create lasting impressions, and facilitate effective communication. By leveraging storytelling techniques, presenters can deliver impactful presentations that resonate with their audience and leave a lasting impression.
The Power of Visual Storytelling
Visual storytelling possesses a remarkable power that can elevate presentations and captivate audiences in various ways. It lies in its ability to captivate attention, enhance comprehension, and evoke emotions.
Captivating the audience through compelling visuals

Storytelling in presentations has the ability to captivate and engage the audience through compelling visuals. Instead of relying solely on text or verbal communication, incorporating visually appealing elements can grab the attention of the audience from the start. Compelling visuals, such as vibrant images, eye-catching graphics, and dynamic animations, help create a visual narrative that draws the audience into the presentation.

By using visuals strategically, presenters can create a sense of curiosity and intrigue, sparking the audience's interest and encouraging them to pay closer attention. Visual storytelling enables presenters to evoke emotions, stimulate imagination, and create a visually immersive experience that keeps the audience actively engaged throughout the presentation.
Building emotional connections through visual narratives

One of the key advantages of visual storytelling is its ability to build emotional connections with the audience. Visuals have a profound impact on our emotions and can evoke powerful responses. By incorporating visual narratives into presentations, presenters can tap into the audience's emotions, creating a deeper and more meaningful connection.

Visual narratives use a sequence of images or visuals to tell a story, evoke empathy, or convey a specific message. They allow presenters to communicate complex ideas, experiences, or concepts in a relatable and emotionally impactful way. Whether through storytelling techniques, relatable characters, or powerful imagery, narrative visualization helps presenters connect with the audience on a personal level, leading to increased engagement, empathy, and understanding.
Through captivating visuals and emotional storytelling, presenters can leave a lasting impression on the audience. By leveraging the power of visual storytelling, presenters can make their presentations more memorable, meaningful, and impactful, ultimately influencing the audience's perception, attitudes, and actions.
Enhancing Information Delivery with Visual Storytelling
Visual storytelling enhances information delivery by simplifying complex concepts and engaging the audience with effective visual techniques. Through the strategic use of visuals, presenters can convey information more efficiently and make it more memorable. Here are two key aspects of enhancing information delivery with visual storytelling.
Simplifying complex concepts through visual representations
Complex ideas or data can be challenging to convey in a clear and concise manner. Visual storytelling offers a solution by using visual representations to simplify and distill complex information. By transforming intricate concepts into visual diagrams, charts, or infographics, presenters can break down the information into easily understandable components.
Visual representations enable presenters to emphasize the relationships between different elements, highlight key points, and provide visual cues that aid comprehension. These visuals act as cognitive anchors for the audience, facilitating the organization and processing of information. Through narrative visualization, presenters can effectively communicate complex ideas, making them more accessible and memorable for the audience.
Engaging the audience with visual storytelling techniques
Engagement is crucial for effective information delivery. Visual storytelling techniques can greatly enhance audience engagement by creating a dynamic and interactive presentation experience. Here are some techniques that engage the audience:
Visual storytelling frameworks
Presenters can structure their presentations around a visual storytelling framework, such as the hero's journey or a problem-solution narrative. By aligning the content with a compelling narrative structure, presenters can guide the audience through a journey that keeps them engaged and invested in the presentation.
Interactive visuals
Incorporating interactive elements in the visuals, such as clickable elements, animations, or quizzes, encourages active participation and involvement from the audience. This interactivity not only captures attention but also facilitates a deeper understanding and engagement with the content.
Story-driven examples
Using real-life stories, case studies, or examples with vivid visuals helps the audience connect emotionally with the material. Story-driven visuals have a powerful impact on engagement as they make the content relatable, memorable, and relevant to the audience's own experiences.
Multimedia integration
Integrating multimedia elements, such as videos, audio clips, or animations, into presentations enhances engagement by providing a multi-sensory experience. These elements can convey information in a more engaging and immersive manner, stimulating the audience's senses and capturing their interest.
By utilizing narrative visualization techniques, presenters can create an engaging and immersive learning experience for the audience. The combination of simplified visual representations and interactive storytelling techniques enhances information delivery, making presentations more memorable, enjoyable, and effective in conveying key messages.
Designing Effective Visual Storytelling Elements
Design plays a crucial role in visual storytelling within presentations.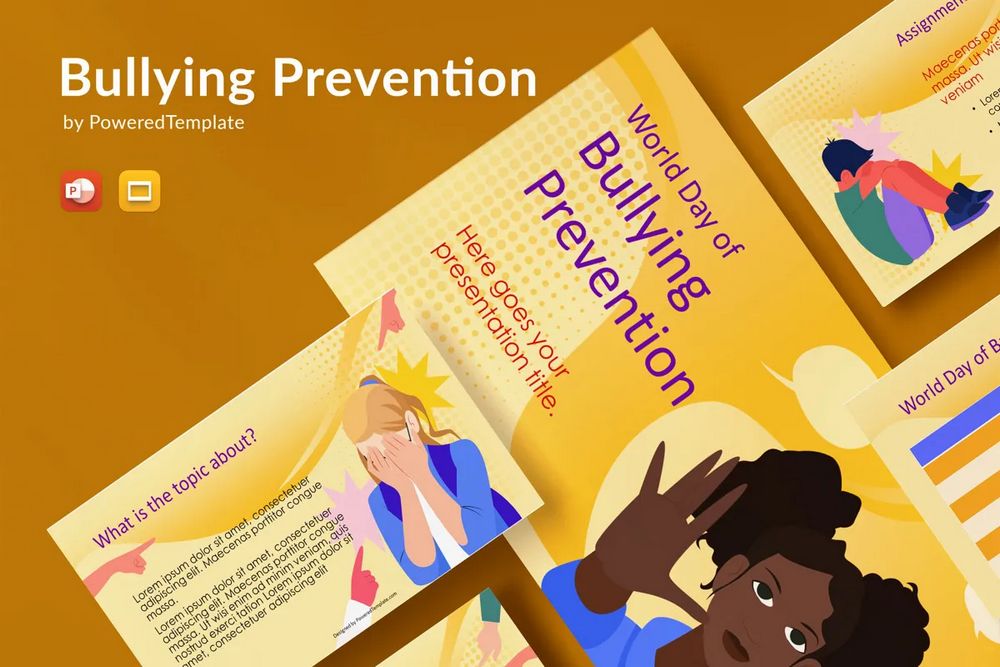 By carefully selecting impressive visual effects that align with the message, presenters can create engaging and cohesive narrative elements. This ensures that they effectively support the storytelling, enhance understanding, and contribute to a professional and captivating presentation.
Overcoming Challenges in Visual Storytelling
While visual storytelling in presentations offers numerous benefits, it is essential to address potential challenges and ensure inclusivity and accessibility. This section explores two key aspects of overcoming challenges in narrative visualization:
Addressing Potential Distractions and Pitfalls in Visual Content
Visual content, if not carefully executed, can sometimes introduce distractions or pitfalls that hinder the effectiveness of the storytelling. Here are some challenges to consider and strategies to overcome them:
Information overload
Overloading presentations with excessive visuals or complex graphics can overwhelm the audience. Presenters should strive for a balance between visuals and textual content, ensuring that visuals enhance rather than overshadow the message. Use visuals strategically and ensure they support the narrative without creating confusion.
Visual clutter
When using visuals, it is important to maintain a clean and uncluttered design. Avoid overcrowding slides with too many elements or using busy backgrounds that compete for attention. Prioritize simplicity and visual clarity to guide the audience's focus and prevent visual distractions.
Inconsistent visual style
Inconsistency in visual style can undermine the cohesiveness and impact of the presentation. Establish and adhere to a consistent visual style throughout the slides, including the use of colors, fonts, and graphical elements. Consistency helps create a harmonious and professional visual narrative.
Ensuring Inclusivity and Accessibility
Visual storytelling should be accessible and inclusive to ensure that all audience members can engage with the content. Consider the following strategies:
Alt-text descriptions: Provide alternative text descriptions for visuals, particularly for images, charts, and diagrams. Alt-text helps visually impaired individuals understand the content through screen readers or other assistive technologies.
Color contrast: Ensure sufficient color contrast between text and background to accommodate individuals with visual impairments or color vision deficiencies. This improves readability and accessibility for all audience members.
Text alternatives: Wherever possible, supplement visual content with text-based information to cater to individuals who may prefer or require text-based presentations. Use descriptive captions or bullet points to convey essential information.
Compatibility with assistive technologies: Ensure that visuals are compatible with assistive technologies, such as screen readers or Braille displays. Avoid using visuals that cannot be interpreted by these technologies, and test the presentation with accessibility tools to ensure compatibility.
Consider diverse audiences: Consider the diverse needs and preferences of your audience when selecting visuals. Ensure that visuals are culturally sensitive, inclusive, and representative of a broad range of individuals.
By addressing potential distractions and pitfalls in visual content and ensuring inclusivity and accessibility, presenters can overcome challenges and create visual storytelling experiences that engage and resonate with a diverse audience. Taking these considerations into account enhances the impact and effectiveness of visual storytelling in presentations.
Adapting Visual Storytelling for Different Presentation Formats
Visual storytelling techniques can be adapted to suit different presentation formats, whether in-person or virtual. Here we explore how narrative visualization can be tailored to maximize impact in various presentation formats.
Tailoring for In-person Presentations
In-person presentations provide the opportunity for direct interaction and engagement with the audience. To make the most of visual storytelling in this format, consider the following:
Large visuals: In a physical setting, utilize large visuals that can be easily seen by all attendees. Use high-quality images, charts, and diagrams that are visually appealing and enhance the overall impact of the presentation.
Visual aids and props: Complement your presentation with physical props or visual aids that can be shared with the audience. These tangible elements can create a multi-sensory experience and strengthen the connection between the story and the audience.
Non-verbal cues: Take advantage of your physical presence to enhance the storytelling through non-verbal cues. Use gestures, facial expressions, and body language to complement and reinforce the narrative, creating a more engaging and memorable experience.
Optimizing for Virtual or Online Presentations
Virtual or online presentations require special considerations to ensure effective visual storytelling in a digital environment. Here are some strategies to optimize visual storytelling for virtual presentations:
Screen sharing: Utilize screen sharing capabilities to present visuals directly to the audience. Ensure that the visuals are clear and well-optimized for online sharing. Zoom in on specific areas of interest or use annotation tools to guide the audience's attention.
Polls and interactive features: Take advantage of virtual presentation platforms that offer interactive features such as polls, quizzes, or chat functionality. Incorporate these elements strategically to engage the audience, encourage participation, and enhance the overall storytelling experience.
Webcam presence: Leverage your webcam presence to establish a personal connection with the audience. Maintain eye contact, use appropriate facial expressions, and convey enthusiasm and passion for the story being shared. A genuine and engaging webcam presence can significantly enhance the impact of narrative visualization in virtual presentations.
Multimedia integration: Incorporate multimedia elements, such as videos, audio clips, or animations, to enhance the visual storytelling experience in virtual presentations. Ensure that these multimedia elements are well-integrated and compatible with the virtual platform being used.
Adapting narrative visualization techniques to different presentation formats allows presenters to maximize the impact of their narratives and engage the audience effectively, whether in-person or in virtual settings. By tailoring visuals and incorporating interactive elements specific to each format, presenters can create memorable and engaging storytelling experiences that resonate with the audience.
Elevate the Power of Your Visual Storytelling with Our Free Templates
To assist presenters in creating impactful visual storytelling presentations, the PoweredTemplate library offers a collection of free presentation templates. These templates are designed to provide a solid foundation for incorporating narrative visualization techniques into your presentations.
Our templates include a range of pre-designed visual elements, such as images, icons, charts, and diagrams, that can be easily customized to suit your specific content and storytelling needs. These elements help simplify the process of selecting impactful visuals that support your message.
Our templates feature layouts that are specifically designed to support the narrative flow of your presentation. They include sections for introducing the story, building suspense, conveying information visually, and concluding with a strong call to action. These storytelling-oriented layouts guide you in structuring your presentation effectively.